This was my first real layout that I went crazy on but I did not really think on how the track would work and I had too many problems, so after many deep thoughts I desided to pull it all up and start over again. I feel this has shown me my mistakes and made me think what I want from a model railway. this has developed my understanding and has brought my passion even closer.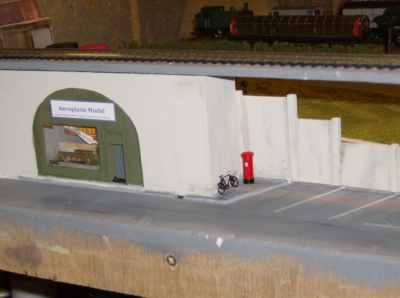 Post Box & Model Shop
if you zoom in you'll see the mini train layout and train is a copy of one half of my railway which measures 1mm x 3mm and i had to have concord too and this shop was based on a airplane model shop in watlington..